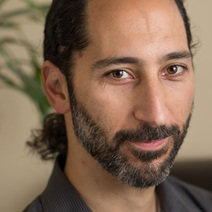 Schedule a Session with Ben SchwarczTo schedule an appointment - either for an office visit, phone, or Video Conference session -
Please begin by completing the confidential form below,
or call my office directly at:707-326-5566Updated: Winter 2018NOW ACCEPTING A LIMITED NUMBER OF NEW COACHING CLIENTS
Initial Inquiry by Email and/or phone: ALWAYS FREE!
EFT COACHING SESSIONS AND BASIC PACKAGES

Packages are now available for blocks of

weekly sessionsFULL HOURLY RATE: $175/hr

12 Weekly Session Paid in Advance (3 month package):
$1800 ($300 package discount)

6-Month Package Commitment (Payments of 4 sessions at a time):
$600 per payment x 6 ($600 package discount)TRAUMA TO TRANSFORMATION - ULTIMATE COACHING PACKAGE:Unresolved emotional traumas are the root cause of most of our emotional and physical pain, as well as our triggers and unwanted patterns in life. As long as past traumas remain active within us, we are not in highest alignment with our heart. We attract things we don't really want, or block the things we do want.

Trauma release is the Doorway to Transformation and Self Mastery. When we clear past emotional traumas, we reset our subconscious beliefs, our mind and body. Our energy shifts. We align our conscious and subconscious minds and then life flows. Our reality changes. Synchronicity happens naturally. Our relationships change. Our work changes. This is the gift of deep trauma work. The opportunity to transcend victim consciousness and transform our mindset to create the life we truly desire.INCLUDES
:
60-minute EFT Sessions: 2x/wk for two months. Then 1x/wk for 2 months. (value $3800)
• Trauma Release Sessions
• Tapping Trauma worksheets
• Deep Relaxation and Stress Relief Sessions
• Mindset Transformation Sessions
• Magnetic Mindset Worksheets and Vision Clarification Sessions
• Meditation Instruction and Guided Meditation Audios.ALSO INCLUDES:
Exclusive access to audio meditations each month.


Exclusive access to EFT Tapping tips videos and lessons.
Worksheets and exercises for self-study, defining goals, clarifying intentions, and visioning.
eBook: Tapping for Joy (with Audio Book)
BONUSES INCLUDED:
Unlimited Email support between sessions as needed. ($1600 value)
Two Full-Day (6 hours) Energy Coaching Intensives included* (value of $3200)
The First Intensive, typically involves deep inner work on core issues, unresolved traumas, and breaking through old patterns.
The Second Intensive around month 3, typically focuses on Shifting Mindset, Changing Core Beliefs, and Clarifying Vision and Life Purpose.
TOTAL VALUE: $8,650+

Payment Plan Investment: $1700/month x 4 months

Pay Now Investment (Discounted) for the Ultimate Package: $6,000
---
*Private Full-Day Energy Coaching Intensive:This individualized intensive program is a one-on-one full-day experience. For those who are ready to go deep and break through an area of difficulty, a barrier or long-standing pattern. We will tailor the structure of this day to suit your individual needs and goals prior to the intensive day.

Activities may include:
EFT Tapping
Trauma Release
Radical Self-Acceptance Work
Mindset Transformation
Guided Meditation
Guided Visualization
Deep Relaxation exercises
Pranayama/Breathwork
Mindfulness Training
Goal Setting and Life-Path Visioning
There is an option to do this one-day intensive outdoors in a local wilderness area

. Inquire for details!
This is only for clients that have already done some therapy or coaching work, have some degree of resilience, take full responsibility for their personal growth and life experience, and have a strong commitment to positive change.
At times this intensive may be offered for small groups. Inquire for details.
Clients will be accepted on a case by case basis. Please email or call to inquire.
6-Hour Day, Including Lunch
60-Minute Follow-Up Session

Private Intensive Days may be done as stand-alone programs, or as part of the Ultimate Package (shown above).
















Please don't hesitate to call and discuss options with me. We can go over your situation and decide how to approach your issues using EFT/Meridian Tapping and Energy Coaching. Inquiry calls are always FREE and require no further obligation.

{You must be at least 18 years old to schedule a session}

You can contact me directly at: (707) 326-5566

Skype or Zoom sessions can be done internationally.

Payments are due prior to our scheduled sessions, and can be paid securely online through PayPal: