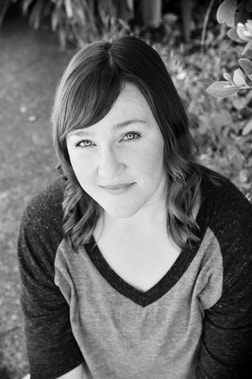 Vanessa Smith, CWC
Certified Wellness Coach, with a special focus in implementing EFT Tapping.
My Journey:
My life has been one of extremes. I'm a person who never does anything half-heartedly. Working in a number of high pressure sales environments, often as the only woman in the group, a single mother of two, I worked long, intense hours, and didn't know the meaning of giving up. While my perseverance and integrity earned me a lot of success and respect, unfortunately, it also cost me my health.
After many years of overdoing everything in my life, my body began to complain!
I had every weird symptom you can imagine. Migraines, weight gain, hypothyroidism, extreme fatigue, loss of function and strength in the right side of body (the short list) just to name a
few. I was overwhelmed. Every diagnosis was worse than the last -- Hashimoto's, MS, and even
a Prolactinoma! I felt more scared and confused as time went on. Finally, I decided to take matters into my own hands. After years of research and experimenting and dedication to changing my life…..I am happy to say, I am symptom free!
The catalyst for change came in the form of EFT (Emotional Freedom Techniques). It changed my life! The power of addressing the emotional component to health can shift even the most challenging symptoms. I was able to combine nutrition, EFT and a healthier work-life balance to rebuild my health. Through this process it became clear that the success in wellness relies not only in knowing what to do but also how to make it happen amidst our busy lives. I was able to draw from many years in a results-oriented sales environment and apply some of those rules to health strategy.
I became a Certified Wellness Coach because I believe within us all is the power to thrive. We will work together to create achievable goals, monitor your progress and celebrate your success! We will break things down into smaller pieces and create actionable steps, and with a mind/body approach like EFT, we can accelerate your progress, accomplish your goals and regain your health!
What is Wellness Coaching?
Coaching is practical, realistic and powerful way for everyday people reach their goals. My approach is solution-oriented and driven by the belief that we all require a different formula. There is no "one-size-fits-all" unit of measure to achieve your very best life. EFT Tapping combined with sustainable healthy habits provide a process that allows your body to heal by also addressing the underlying emotions that are often the missing link in our health.
Are you feeling overwhelmed with a recent health challenge, or diagnosis that requires a lifestyle change? Bombarded with information? Maybe you have reached a plateau in some area of your life and just need to strategize to reach that next level of success? Wellness is all encompassing. Finding balance to achieve lasting change requires the wisdom to create a plan that allows for a personalized approach.
It is my life's work to support you in your wellness journey. We will find ways to utilize your strengths to offset your weaknesses. With a focus on EFT we can shift long standing patterns and break through to peak performance. Let's work together to build the life and health we all are capable of!
Visit my FaceBook Page or Email Me:
---
I'm happy to schedule a free consultation to get to know each other.
I see clients in my Santa Rosa office, and can also do sessions via phone or Zoom (video conference).

707-888-7586

Sessions can be conveniently booked online: