The Mind-Body Fertility Connection® Program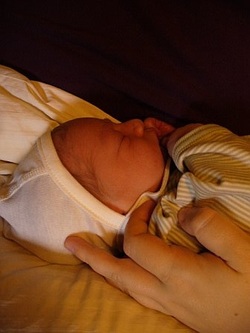 Treating Emotional Factors, Stress, and Trauma to Release the Blocks to Conception

The negative effects of stress, unresolved traumas, emotional exhaustion and relationship turmoil can have both direct and indirect impact on quality of life, and on the ability to conceive. When couples go through long periods of stress and disappointment in their attempts to conceive, fear, anxiety and worry can become a difficult barrier to overcome. Our thoughts and expectations can have a very real impact on both our mental and physical health. Past traumas, losses and unresolved emotional issues can also arise and interfere with the process, without a good way to release them from the mind and body.
Studies have shown that using a mind-body approach can greatly increases the chances for a healthy conception and pregnancy, with a success rate of 42 - 65% (which is significantly higher than expensive medical procedures such as IUI and IVF).
Stress reduction techniques, hypnosis, guided visualization, and meditation instruction are also offered to restore balance, relaxation and a positive state of mind.
---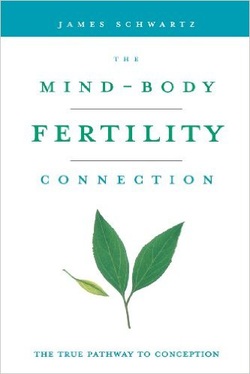 I have received personal training and certification from James Schwartz as a
Mind-Body Fertility Connection® Practitioner
and have training in hypnosis to promote fertility as well as training in meditation, EFT (Emotional Freedom Techniques) and Energy Psychology.

Millions of women are diagnosed with "unexplained infertility" or their difficulties are often attributed to minor medical causes that seem vague or uncertain. Research shows that negative emotions and stress have a very real impact of fertility. Unresolved emotional issues cause stress. While the impact varies from one individual to another, stress can interfere with conception. Many women don't even realize that they are stressed until they begin to release past emotions and practice new approaches for deep relaxation.

The Hypothalamus gland signals the pituitary gland to produce reproductive hormones when it is safe to do so. But when under stress, do to external, or internal forces (like high pressure careers or internal fears and anxieties), the hypothalamus can shut down the production of reproductive hormones until conditions are safe for having a baby.

In the Mind-Body Fertility Connection® Program, we work with the mind to lower stress and create positive communication to the body to allow for healthy hormonal balance and increased chances of conception.

This program starts with a series of sessions in which a variety of mind-body techniques will be used and you will also learn to use self-hypnosis at home to reinforce and maintain the work we do together. The program is tailored to suit the needs of each individual.


EFT "Tapping" (Emotional Freedom Techniques®)
is a powerful, quick and efficient method, based on the science of acupuncture, to release negative emotions, trauma and stress. Within just a few sessions, many past traumas, negative thought patterns and anxiety symptoms can often be put to rest, restoring peace of mind, hope and a naturally optimistic attitude. This process is also invaluable for restoring a healthy, positive connection between couples.
All clients must get written approval from their medical doctor, fertility specialist or acupuncturist (whichever medical professional they are working with) before entering this program. The Mind-Body work that we do is meant to support and complement any other treatment you may be receiving to promote fertility.
Call Today for a Free Introductory Consultation to see if this program is right for you.

707-326-5566
---